I have been building my team since 1994. It is my belief that all team members must share my vision, would never compromise clinical care, and always place patient safety at the forefront. This has led to our "Dream Team."
These individuals are unmatched in skill, experience, and service. Our eight team members have 216 years of combined experience, and many have been part of this practice for more than 15 years!
It is the experience and expertise of the orthodontist and their team that determines both the quality of your treatment and the success of your results. I sincerely believe you will not find a better group of skilled, caring, and dedicated people – anywhere!
"You Deserve a Beautiful Smile" is not just a catchphrase: It is what we strive to deliver every day!
~ Dr. McDonough
Ellen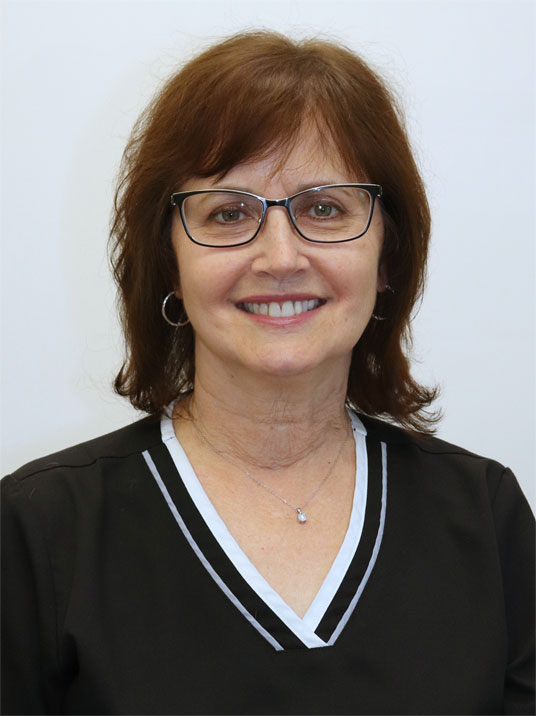 New Patient Treatment & Financial Coordinator
My introduction to Dr. McDonough was in 1994, when he began treating the first of my three children. I joined his team as Treatment Coordinator in 2000. I meet with new patients, assist patients and parents with financials and scheduling, and make sure everyone understands the treatment goals. I love getting to know everyone and keeping up with their many interests and activities!
My husband and I have three children, all with wonderful straight teeth and beautiful smiles, courtesy of Dr. McDonough. We also have three fun grandchildren whom I spend lots of time with. It certainly is enjoyable to see my grandchildren here in the office, as they're now being treated by Dr. McDonough!
Erika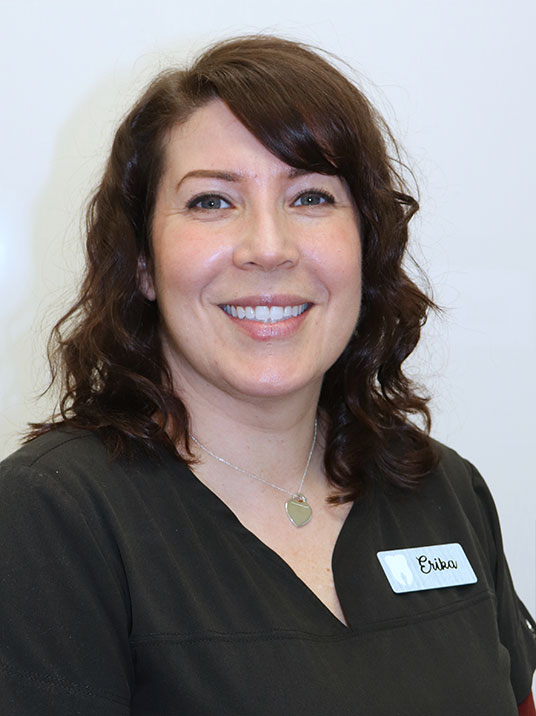 New Patient & Treatment Coordinator
I was welcomed to this wonderful team in 2016. My career started in 2012, when I went to school for dental radiology and I've worked in the orthodontic field since then. I handle new patient consultations and assist patients and parents with anything they may need throughout treatment. I absolutely love interacting with patients and showing new patients how Dr. McDonough can help them achieve the results they want. Everyone here is warm, friendly, and loves to laugh, too!
My life is shared with a German Shepherd rescue dog, James, whom I enjoy training, playing with, and taking on walks. I love going hiking, enjoy time in nature, and love to read, too.
Tracy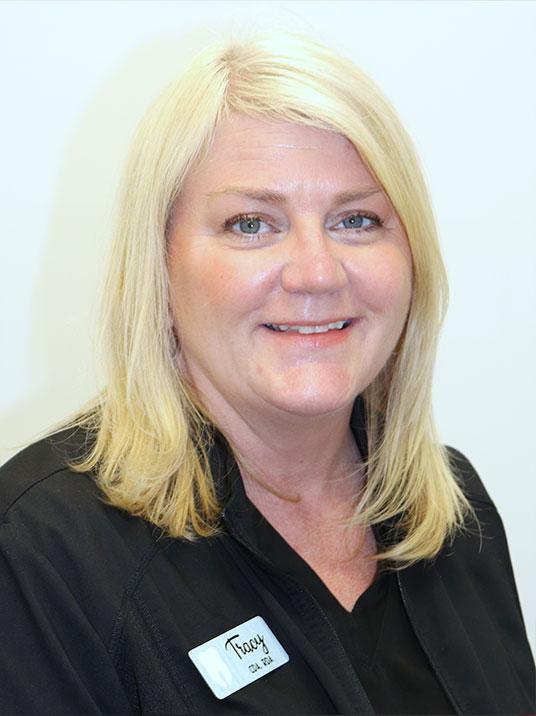 Orthodontic Assistant /Laboratory Technician
I attended technical school, started in the field in 1989, and was welcomed to Dr. McDonough's practice in 2011. In addition to chairside assisting, I provide patient care, sterilization, fabricate many appliances in the lab and manage our inventory. It's rewarding to spend my days helping to improve people's smiles with great coworkers and a caring orthodontist!
My family includes my husband Bill and sons Evan and Carter, who keep me busy outside of work. We love to camp and enjoy cooking together.
Melissa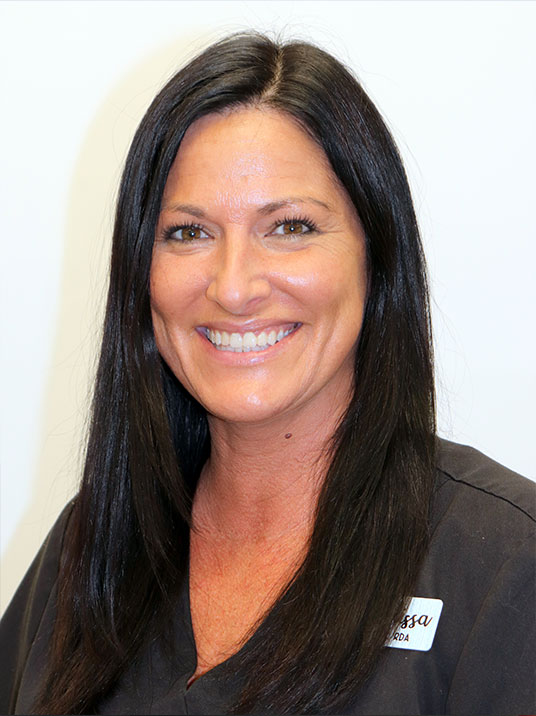 Orthodontic Assistant
I have been a Certified and Registered Dental Assistant since 2000 and found my professional home with Dr. McDonough and this team in 2011. I enjoy assisting the doctor with procedures, providing care under his guidance, and having amazing coworkers! We all pull together on behalf of our patients and love creating incredible smiles!
Most of my free time is spent with my son who is in his early teens, my young daughter, and our three dogs. We enjoy camping all summer at our seasonal site near the Jersey Shore.
Kim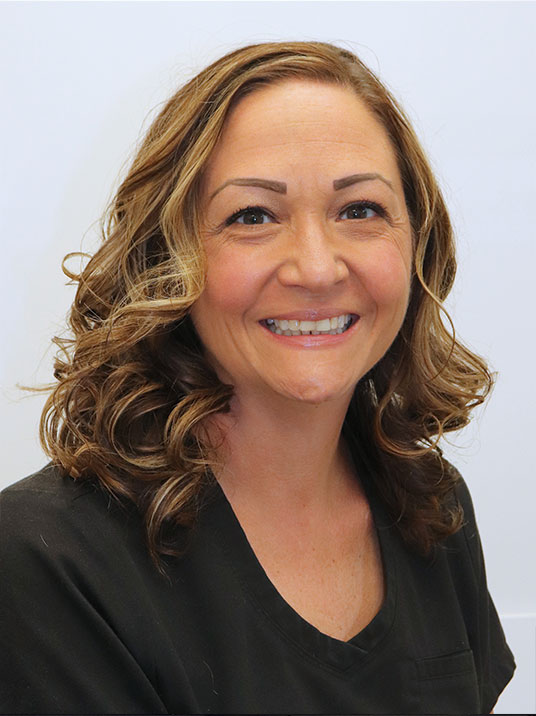 Orthodontic Assistant
I started assisting Dr. McDonough eight years ago and have been a licensed orthodontic assistant since 2001. My coworkers are like family to me, and it is a pleasure to work alongside them as we serve our patients. We are all dedicated to providing the best treatment and most amazing smiles, and keeping our patients excited and engaged throughout the process!
When I go home in the evening it's to spend time with my husband and three children. I enjoy my time with my family and our dog and cats.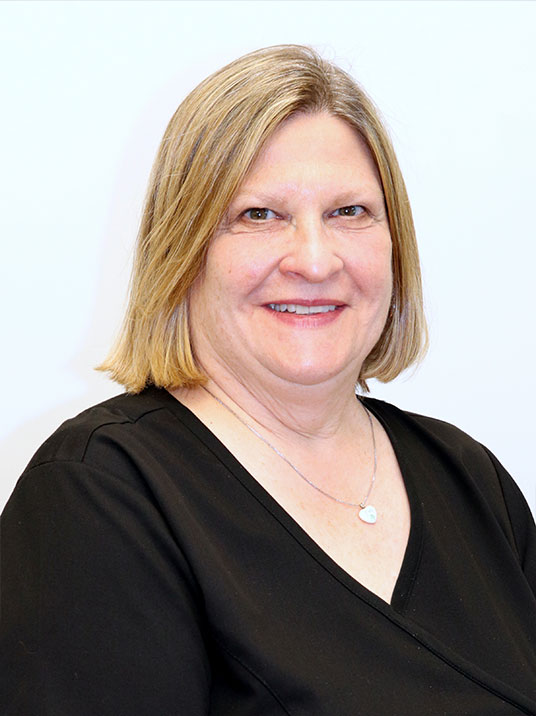 Chris
Treatment Coordinator and Orthodontic Assistant
I was pleased to join Dr. McDonough and this well-educated, experienced, and fun team in 2020. I started my dental career in 1975 as a Dental Assistant. Soon after, I earned my X-ray license and Certification in Dental Assisting and Orthodontic Assisting. I enjoy working directly with our patients, chatting about their day and interests, and building connections with each one!
My husband and I are proud parents of a son who lives in the Midwest with his wife and our amazing grandson.
Dawn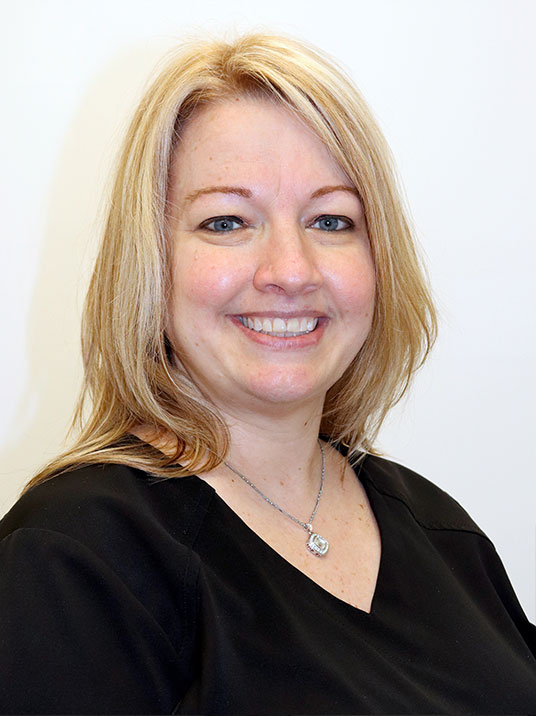 Orthodontic Assistant
I joined my wonderful coworkers and Dr. McDonough in 2020, bringing with me almost 30 years of experience as a CDA/RDA. I love being part of a kind and hardworking team that gives our all to our incredible patients!
Outside the office, I enjoy listening to music, walks in the park, and time with my two wonderful, loving children.
Leeann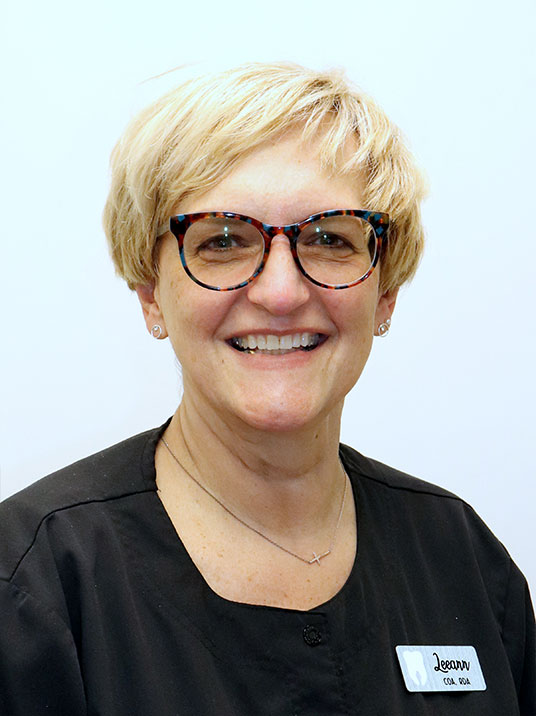 Orthodontic Assistant
I have worked for Dr. McDonough since 1995, having started my career in 1983 when I completed a certificate program in dental assisting. I am a NJ Registered Dental Assistant, a Certified Orthodontic Assistant, and have experience in general dentistry, oral surgery, and periodontics. I assist Dr. McDonough in clinical care, provide one-on-one care to patients, and love helping people smile more readily and confidently! Our team of professionals works in harmony to provide a seamless orthodontic experience, from beginning to finished, beautiful smiles!
I'm Mom to three amazing young men, along with a black lab, Gabby, and a tuxedo cat, Mat, and a wife of 30 years to a very patient man. We live in Delaware County, Pennsylvania, which makes my morning drive about an hour: working with Dr. McDonough and this incredible team is worth it!