We love our community!
At McDonough Orthodontics, we believe in supporting the local community in which we live and work. We donate products and thousands of dollars every year to local sports teams and schools and numerous non-profit organizations. From sponsoring Boy Scouts Eagle projects to providing gift baskets for local charities and supplies for mission trips, we take pride in doing our part to help make our community a better place.
Some of the organizations we have recently supported: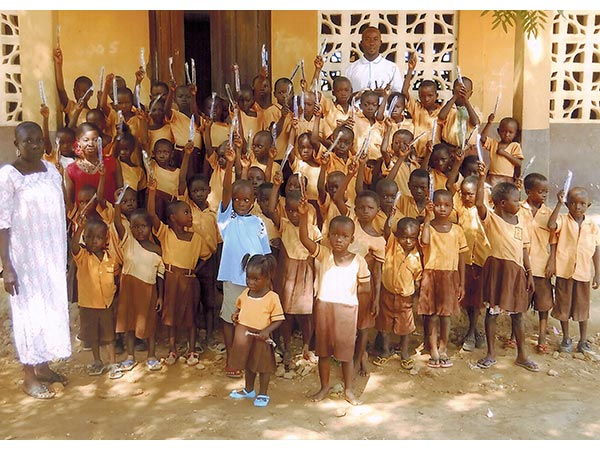 Children in Ghana sent this great thank you picture for the toothbrushes and art supplies we provided for the mission trip to their school.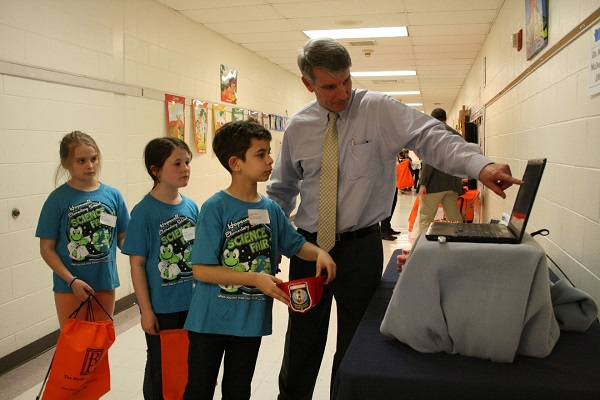 Dr. McDonough is a frequent speaker at science fairs, career days, and children's dental health months at local schools. Contact us if you would like for Dr. McDonough to present at your school function.

Pennington Day is a great day to support our community and have fun with our current and future patients!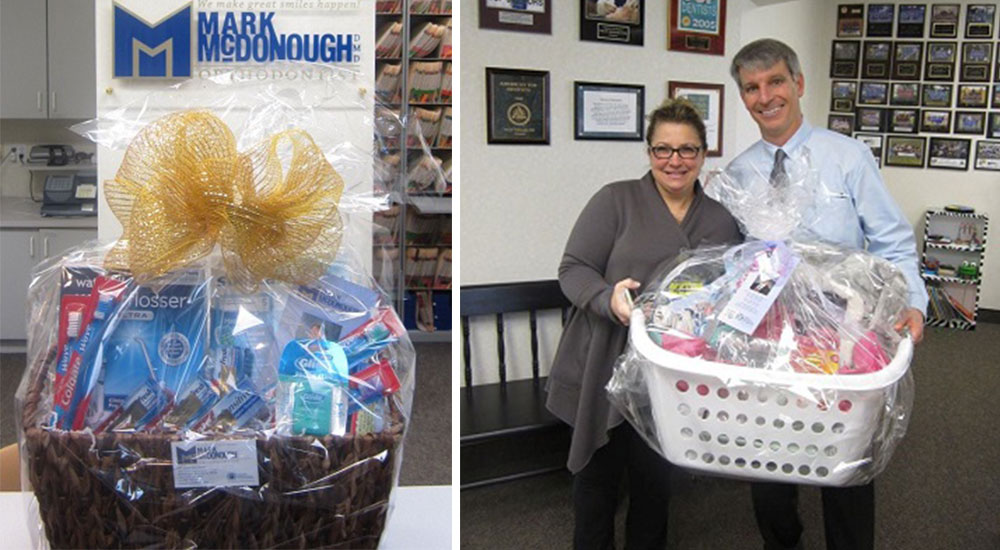 We support many local fundraising groups with donations to their raffles.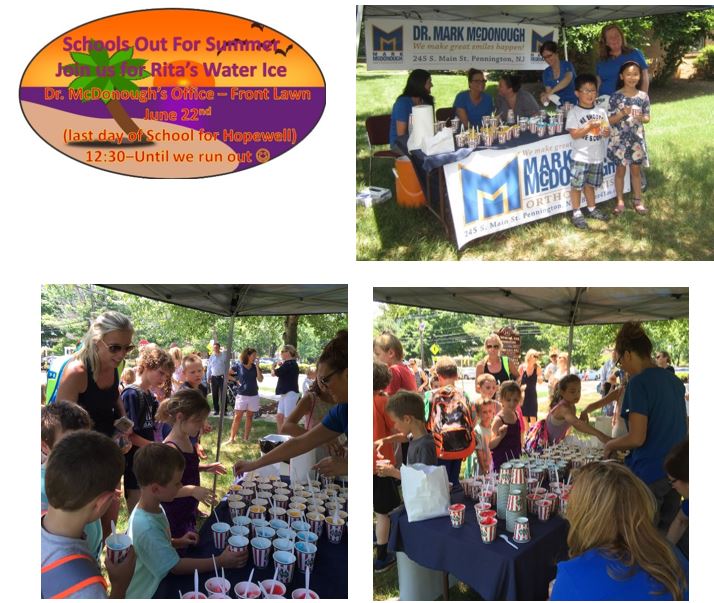 The last day of school is a great time to stop by our office for free water ice.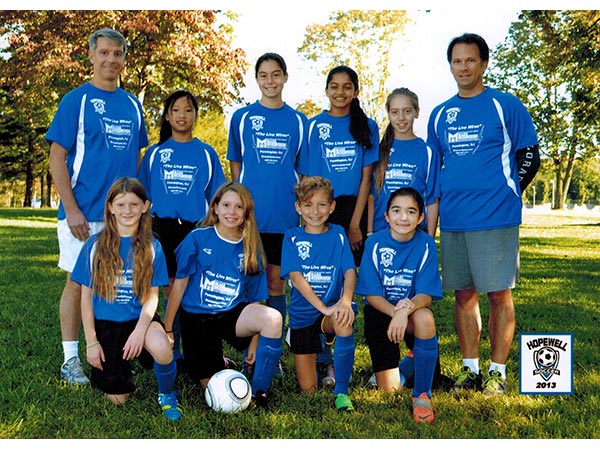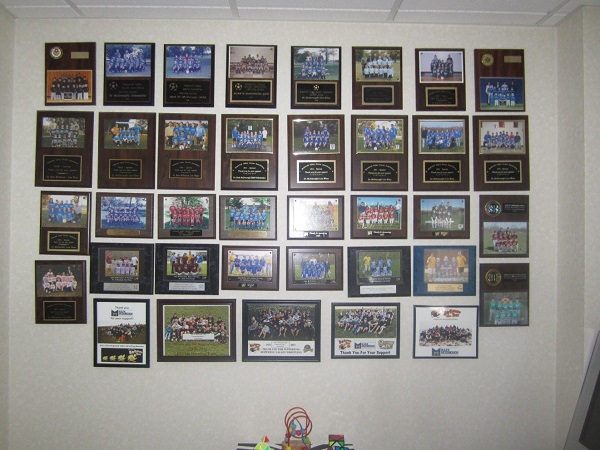 Dr. McDonough has not only sponsored many soccer and softball teams, but he has also been a coach for lacrosse, soccer, and softball from 2002 - 2016.

Dr. McDonough sponsors an orthodontic scholarship to a male and female graduate from Hopewell Valley High School.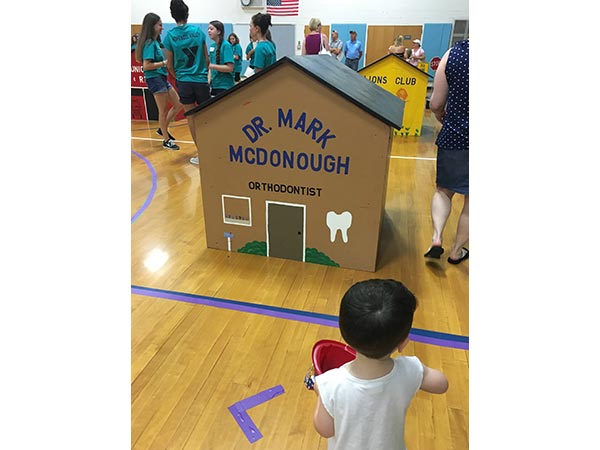 Safety Town is an annual event in Pennington to help teach our youngest members of the community about how to navigate our streets and to be safe.
Some of the organizations we have recently supported:
Hopewell Elementary PTO, Toll Gate PTO, Stony Brook PTO, Bear Tavern PTO, Timberlane PTO, HVCHS PTO
Pennington Day
Hopewell Valley Soccer Association
Hopewell Valley Baseball & Softball Association
Hopewell Elementary Science Fair
Special Strides "Improving Lives…One Stride at a Time"
Hopewell Valley Education Foundation
Lawrence Township Education Foundation
Pennington Dance
Pennington 5K Race
Beth El Synagogue
Notre Dame High School
Hopewell Valley Post Prom
Hopewell Valley YMCA
Hopewell Valley Student Movement Against Cancer (SMAC)
Hopewell Valley Children's Theatre
Stuart Country Day School
Hopewell Harvest Fair
Christine's Hope for Kids
The Pennington School
Dr. McDonough Orthodontic Scholarship – Hopewell Valley High School
The Lewis School of Princeton
Princeton Area Homeschool Choir
Har Sinai Temple
Ewing High School Softball Team
The 5K Turkey Trot/Hopewell Valley Wrestling Team
Hopewell Valley Post Prom Party
Hopewell Valley Music & Theatre Parents Association
Villa Victoria Academy
Lawrence High School
Pennington Business & Professional Association Holiday Walk
Stony Brook Watershed Association
Friends of Pennington Library
Helene Cody Foundation
Hopewell Recreation Foundation
Wilberforce School
Operation Smile
Hopewell Valley Gridiron Club
Mercer County 4-H Fair
Hopewell Valley Chorus
Womanspace
Anchor House
​Samaritans of New York
Flemington Falcons